Toyota Soarer Workshop Manual Free PDF Download
Toyota Soarer Z30 Model Years 1991 to 2010 Repair Manual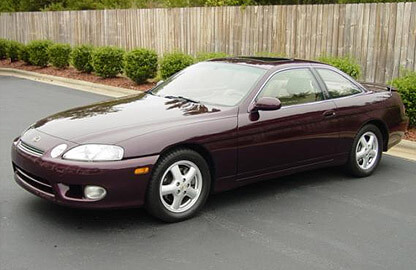 Title:
Toyota Soarer Factory Service and Workshop Manual


File Size: 393.7 MB File Type: ZIP containing PDF files Manual Type: Factory Service Manual

A complete factory service manual and workshop manual for the Toyota Soarer Z30 series sold between 1991 and 2010. Contains complete details on vehicle maintenance, repairs, replacement parts, rebuild specifications and wiring diagrams. This manual is in the english language.







The above workshop manuals / repair manuals are suitable for the below vehicles:

1991 Toyota Soarer
1992 Toyota Soarer
1993 Toyota Soarer
1994 Toyota Soarer
1995 Toyota Soarer
1996 Toyota Soarer
1997 Toyota Soarer
1998 Toyota Soarer
1999 Toyota Soarer
2000 Toyota Soarer
2001 Toyota Soarer
2002 Toyota Soarer
2003 Toyota Soarer
2004 Toyota Soarer
2005 Toyota Soarer
2006 Toyota Soarer
2007 Toyota Soarer
2008 Toyota Soarer
2009 Toyota Soarer