Mazda MX3 Eunos 30X Workshop Manual Free PDF Download
Mazda MX3 Eunos 30X EC Model Years 1992 to 1998 Repair Manual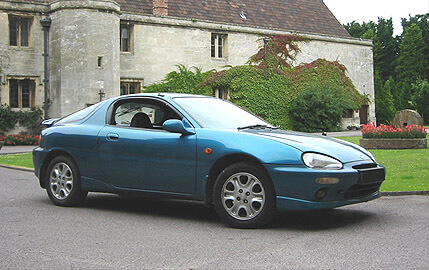 Title:
Mazda MX3 Eunos 30X Factory Service and Workshop Manual


File Size: 38.1 MB File Type: PDF File Manual Type: Factory Service Manual

Original factory service manual for the Mazda MX3, also sold as the Eunos 30X in some markets. Manual covers the following topics and is an in depth guide to repair, rebuild and replacement in all aspects of the vehicle. Topics include Scheduled Maintenance, Engine, Lubrication System, Fuel and emission control systems, engine electrical system, general information, clutch, manual transaxle, front and rear axles, steering system, braking system, wheels and tyres, suspension, body, special tools, technical data, exterior lighting system, heater and air conditioning, audio, electrical wiring schematic and wiring diagrams.







Workshop manuals / repair manuals are suitable for the below vehicles:

1992 Mazda MX3 Eunos 30X
1993 Mazda MX3 Eunos 30X
1994 Mazda MX3 Eunos 30X
1995 Mazda MX3 Eunos 30X
1996 Mazda MX3 Eunos 30X
1997 Mazda MX3 Eunos 30X
1998 Mazda MX3 Eunos 30X