Mazda 323 Protege Workshop Manual Free PDF Download
Mazda 323 Protege BG Model Years 1989 to 1994 Repair Manual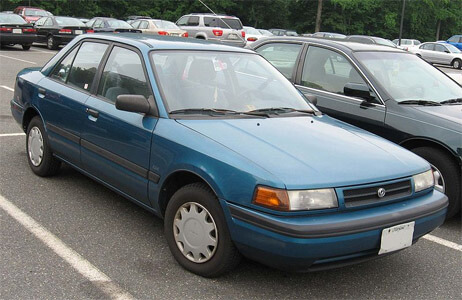 Title:
Mazda 323 Protege BG Series Factory Workshop and Service Manual


File Size: 81.9 MB File Type: PDF File Manual Type: Factory Service Manual

Complete factory workshop manual for the Mazda 323 / Protege BG series, made between 1989 and 1994. Covers the entire vehicle from maintenance and repairs, to complete rebuilds of major components. Topics Include: Vehicle Identification, General Information, Scheduled Maintenance, Engine SOHC, Engine DOHC, Lubrication Systems, Cooling System, Fuel and Emission Control System, Engine Electrical System, Clutch, Manual Transaxle F5M-R, Manual Transaxle G5M-R, Front and Rear Axles, Steering System, Braking System, Wheels and Tyres, Suspension, Body, Body Electrical System, Heater and Air Conditioning, Technical Data, Special Tools, Parts Index and Wiring Diagrams.







Workshop manuals / repair manuals are suitable for the below vehicles:

1989 Mazda 323 Protege
1990 Mazda 323 Protege
1991 Mazda 323 Protege
1992 Mazda 323 Protege
1993 Mazda 323 Protege
1994 Mazda 323 Protege