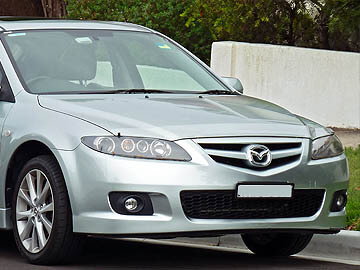 Title:
Mazda 6 GG 2002 - 2008 Chassis and Body Manuals


Factory Chassis and body manuals for Mazda 6 GG series, produced between 2002 and 2008. Covers all non mechanical components of the vehicle, such as body panels, lighting, electricals, interior, suspension, brakes and other aspects not directly related to the engine, transmission or differential.





Title:
Mazda 6 GG 2002 - 2008 Series Engine, Fuel and Emissions Factory Service Manuals


Covers all aspects of the Mazda 6 GG series in relation to the engine, transmission, transaxle, fuel system and emissions systems.





Title:
Mazda 6 GG 2002 - 2008 Factory Service and Workshop Manuals


Factory issued service and workshop manuals, used in the workshop for training purposes. Details almost every aspect of the vehicle in which servicing and repair may be required. Covers rebuild information also. Not limited to specific aspects of the vehicle, a complete guide to the service, repair, maintenance and rebuild of the vehicle.