Isuzu Rodeo Workshop Manual Free PDF Download
Isuzu Rodeo TF Model Years 1988 to 2002 Repair Manual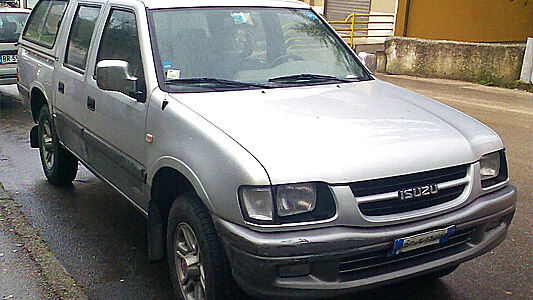 Title:
Isuzu Rodeo TF 1988 to 2002 Factory Service Manual / Workshop Manuals


File Size: 334.6 MB File Type: ZIP containing PDF files Manual Type: Factory Service Manual

Factory Service Manuals and Workshop Manuals for the Isuzu TF Rodeo made between 1988 to 2002. Covers every aspect of the vehicle, including engine, gearbox, differential, body, electrical wiring diagrams and interior. The Isuzu Rodeo is known by many different names depending on your country, some of the other names for the vehicle include the Isuzu Pickup, Isuzu Faster, Isuzu Fuego, Isuzu Invader, Isuzu Ippon, Isuzu TFR, Chevrolet LUV, Chevrolet T Series, Opel Campo, Vauxhall Brava, Foton Aoling, Jinbei SY 10 and the JiangLing Baodian.






Workshop manuals / repair manuals are suitable for the below vehicles:

1988 Isuzu Rodeo
1989 Isuzu Rodeo
1990 Isuzu Rodeo
1991 Isuzu Rodeo
1992 Isuzu Rodeo
1993 Isuzu Rodeo
1994 Isuzu Rodeo
1995 Isuzu Rodeo
1996 Isuzu Rodeo
1997 Isuzu Rodeo
1998 Isuzu Rodeo
1999 Isuzu Rodeo
2000 Isuzu Rodeo
2001 Isuzu Rodeo
2002 Isuzu Rodeo