Toyota HiAce Workshop Manual Free PDF Download
Toyota HiAce H100 Model Years 1989 to 2004 Repair Manual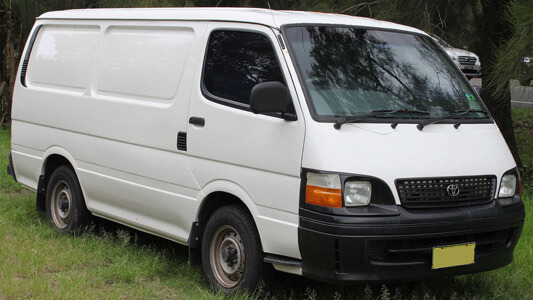 Title:
Toyota HiAce H100 Series Factory Service Manual


File Size: 157.9 MB File Type: ZIP containing PDF files Manual Type: Factory Service Manual

A complete factory workshop manual for the Toyota HiAce H100 Series Van (Also includes minivan (MPV) and minibus variants). Covers every aspect of the vehicle, from basic maintenance to complete overhaul of components, with detailed instructions on disassembly / reassembly. A complete guide to repairing the H100 series HiAce. This manual is also suitable for the RegiusAce, a luxury variant of the H100 series.






Workshop manuals / repair manuals are suitable for the below vehicles:

1989 Toyota HiAce
1990 Toyota HiAce
1991 Toyota HiAce
1992 Toyota HiAce
1993 Toyota HiAce
1994 Toyota HiAce
1995 Toyota HiAce
1996 Toyota HiAce
1997 Toyota HiAce
1998 Toyota HiAce
1999 Toyota HiAce
2000 Toyota HiAce
2001 Toyota HiAce
2002 Toyota HiAce
2003 Toyota HiAce
2004 Toyota HiAce