Holden Captiva Workshop Manual Free PDF Download
Holden Captiva CG / GC II Model Years 2006 to 2017 Repair Manual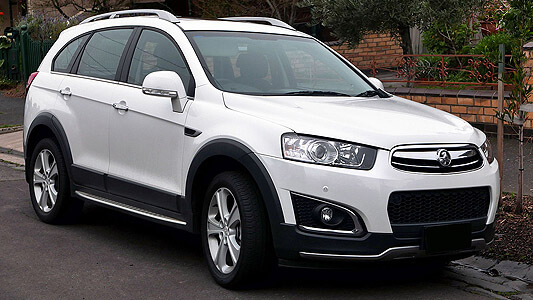 Title:
Holden Captiva CG Series Factory Workshop Manual


File Size: 174.4 MB File Type: ZIP containing PDF files Manual Type: Factory Service Manual

Workshop Manual and Owners Manual for the Holden Captiva CG and CG Series 2 built between 2006 and 2017. Covers all aspects of vehicle repair, maintenance, rebuild / overhaul and diagnostics advice. Included also are wiring diagrams and electrical information, along with the owners manual for the vehicles basic operation and general maintenance.






Workshop manuals / repair manuals are suitable for the below vehicles:

2006 Holden Captiva
2007 Holden Captiva
2008 Holden Captiva
2009 Holden Captiva
2010 Holden Captiva
2011 Holden Captiva
2012 Holden Captiva
2013 Holden Captiva
2014 Holden Captiva
2015 Holden Captiva
2016 Holden Captiva
2017 Holden Captiva