Alfa-Romeo 155 Workshop Manual Free PDF Download
Alfa-Romeo 155 155 / Q4 Model Years 1992 to 1998 Repair Manual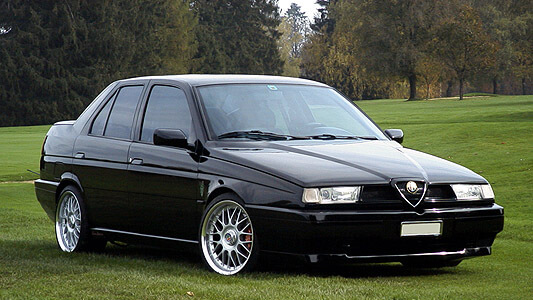 Title:
Alfa Romeo 155 Factory Workshop Manual


File Size: 63.7 MB File Type: PDF File Manual Type: Factory Service Manual

Factory workshop manual for the 1992 to 1998 model year Alfa Romeo 155 vehicles, includes base models along with Q4 variants. Covers all aspects of vehicle repair, maintenance and rebuild information for engine, gearbox, driveline, suspension, brakes, steering, body components, chassis, electrical system and diagnostic data plus wiring diagrams. A complete guide to repair your Alfa Romeo 155.






Workshop manuals / repair manuals are suitable for the below vehicles:

1992 Alfa-Romeo 155
1993 Alfa-Romeo 155
1994 Alfa-Romeo 155
1995 Alfa-Romeo 155
1996 Alfa-Romeo 155
1997 Alfa-Romeo 155
1998 Alfa-Romeo 155