Renault Clio Workshop Manual Free PDF Download
Renault Clio Clio 2 / Clio II Model Years 1998 to 2005 Repair Manual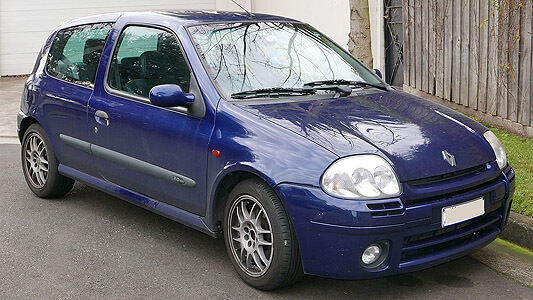 Title:
Renault Clio 2 / Clio II Factory Workshop Manual (Engine) 1998 - 2005


File Size: 1.2 MB File Type: PDF File Manual Type: Factory Service Manual

Renault Clio Factory Service Manual for engine and mechanical components related to vehicles produced between 1998 and 2005. This car is also known as the Clio 2 / Clio II. Manual covers all repairs, maintenance and rebuild information for the engine and attached mechanical components.






Workshop manuals / repair manuals are suitable for the below vehicles:

1998 Renault Clio
1999 Renault Clio
2000 Renault Clio
2001 Renault Clio
2002 Renault Clio
2003 Renault Clio
2004 Renault Clio
2005 Renault Clio