Daihatsu Ceria Workshop Manual Free PDF Download
Daihatsu Ceria Model Years 2001 to 2006 Repair Manual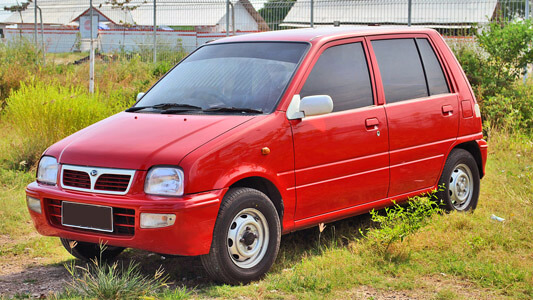 Title:
Daihatsu Ceria 2001 to 2006 Factory Engine Workshop Manual


File Size: 21.5 MB File Type: ZIP containing PDF files Manual Type: Factory Service Manual

Factory Engine Workshop Manual / Service Manual for the Daihatsu Ceria, sold in Indonesia between 2001 and 2006. This car is heavily based upon the L200 series Daihatsu Mira, also known as the Daihatsu Cuore. Covers all aspects of engine maintenance, repair and rebuild information for the 659 cc EF series engine and the 847 cc ED10 engine.






Workshop manuals / repair manuals are suitable for the below vehicles:

2001 Daihatsu Ceria
2002 Daihatsu Ceria
2003 Daihatsu Ceria
2004 Daihatsu Ceria
2005 Daihatsu Ceria
2006 Daihatsu Ceria