Toyota Dyna Workshop Manual Free PDF Download
Toyota Dyna 200, 300, 400, U60, U90, Y50, Y60 Model Years 1984 to 1995 Repair Manual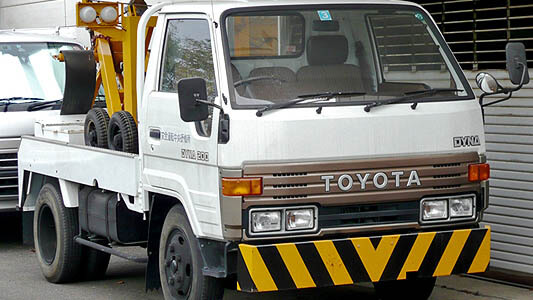 Title:
Toyota Dyna Factory Service Manual / Workshop Manual


File Size: 355.2 MB File Type: PDF File Manual Type: Factory Service Manual

Factory service manual / workshop manual for the Toyota Dyna trucks built between 1984 and 1995. Covers all Dyna vehicles including the 200, 300, 400, U60, U90, Y50 and Y60. This manual covers all topics related to the vehicle and provides advice and specifications for servicing, maintenance, troubleshooting, minor repairs, major repairs and rebuild guides. Topics covered include all engines, gearbox, rear axle, steering, suspension, brakes, chassis, cab components, interior components along with the electrical system with diagnostics, troubleshooting and wiring diagrams included. A complete guide to the Toyota Dyna.






Workshop manuals / repair manuals are suitable for the below vehicles:

1984 Toyota Dyna
1985 Toyota Dyna
1986 Toyota Dyna
1987 Toyota Dyna
1988 Toyota Dyna
1989 Toyota Dyna
1990 Toyota Dyna
1991 Toyota Dyna
1992 Toyota Dyna
1993 Toyota Dyna
1994 Toyota Dyna
1995 Toyota Dyna