Mitsubishi Magna / Verada Workshop Manual Free PDF Download
Mitsubishi Magna / Verada TE / KE / TF / KF / TH / KH / TJ / KJ Model Years 1996 to 2005 Repair Manual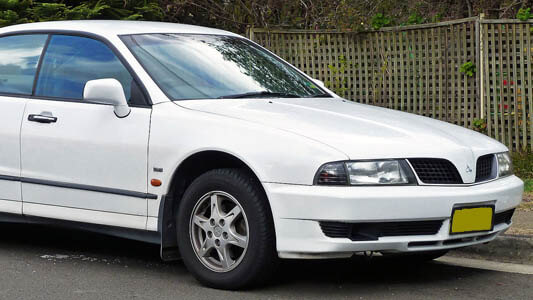 Title:
Mitsubishi Magna / Verada Factory Workshop Manual (1996 - 2005)


File Size: 88.3 MB File Type: ZIP containing PDF files Manual Type: Factory Service Manual

Factory workshop manual / factory service manual for the Mitsubishi Magna / Verada. Covers all models built between 1996 and 2005, chassis code of these vehicles is TE, KE, TF, KF, TH, KH, TJ, KJ. Covers all topics related to all repairs, servicing, maintenance and rebuild information for engine, gearbox, axles, suspension steering, brakes, body panels, interior components, electrical systems including wiring diagrams, troubleshooting and diagnostic advice. A complete repair manual to cover the entire vehicle.







Workshop manuals / repair manuals are suitable for the below vehicles:

1996 Mitsubishi Magna / Verada
1997 Mitsubishi Magna / Verada
1998 Mitsubishi Magna / Verada
1999 Mitsubishi Magna / Verada
2000 Mitsubishi Magna / Verada
2001 Mitsubishi Magna / Verada
2002 Mitsubishi Magna / Verada
2003 Mitsubishi Magna / Verada
2004 Mitsubishi Magna / Verada
2005 Mitsubishi Magna / Verada