Toyota Camry Workshop Manual Free PDF Download
Toyota Camry XV20 Model Years 1997 to 2002 Repair Manual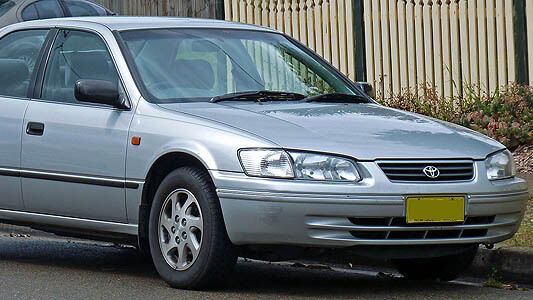 Title:
Toyota Camry XV20 Factory Workshop Manual


File Size: 113.7 MB File Type: ZIP containing PDF files Manual Type: Factory Service Manual

Factory workshop manual / factory service manual for the Toyota Camry XV20 series built between 1997 and 2002 (1996 - 2002 in Japan and USA). Also known as the Toyota Vienta and the Toyota Mark II Qualis. Covers all topics related to this vehicle from servicing and maintenance to repairs and rebuild guidelines for all components, such as engine, gearbox, front axles, steering, suspension, brakes, interior components, body panels, chassis components, electrical system with diagnostics advice, troubleshooting and wiring diagrams. A complete guide to the Toyota Camry XV20 series.






Workshop manuals / repair manuals are suitable for the below vehicles:

1997 Toyota Camry
1998 Toyota Camry
1999 Toyota Camry
2000 Toyota Camry
2001 Toyota Camry
2002 Toyota Camry