Citroen CX Workshop Manual Free PDF Download
Citroen CX Model Years 1974 to 1991 Repair Manual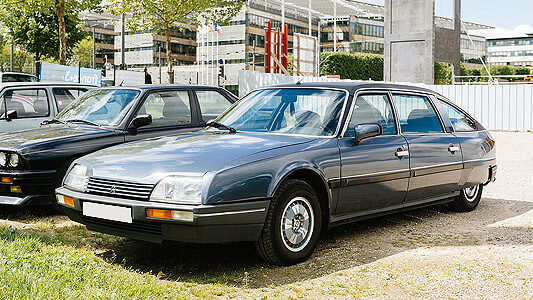 Title:
Citroen CX Factory Repair Manual


File Size: 61.9 MB File Type: PDF File Manual Type: Factory Service Manual

Factory repair manual / factory service manual for the 1974 to 1991 model years Citroen CX. This workshop manual covers all aspects of repair from servicing, maintenance, general repairs, advanced repairs and rebuild guidelines for engine, gearbox, front axle, suspension, steering, brakes, interior components, body panels, electrical systems including wiring diagrams and troubleshooting advice. A complete repair manual for the Citroen CX.






Workshop manuals / repair manuals are suitable for the below vehicles:

1974 Citroen CX
1975 Citroen CX
1976 Citroen CX
1977 Citroen CX
1978 Citroen CX
1979 Citroen CX
1980 Citroen CX
1981 Citroen CX
1982 Citroen CX
1983 Citroen CX
1984 Citroen CX
1985 Citroen CX
1986 Citroen CX
1987 Citroen CX
1988 Citroen CX
1989 Citroen CX
1990 Citroen CX
1991 Citroen CX